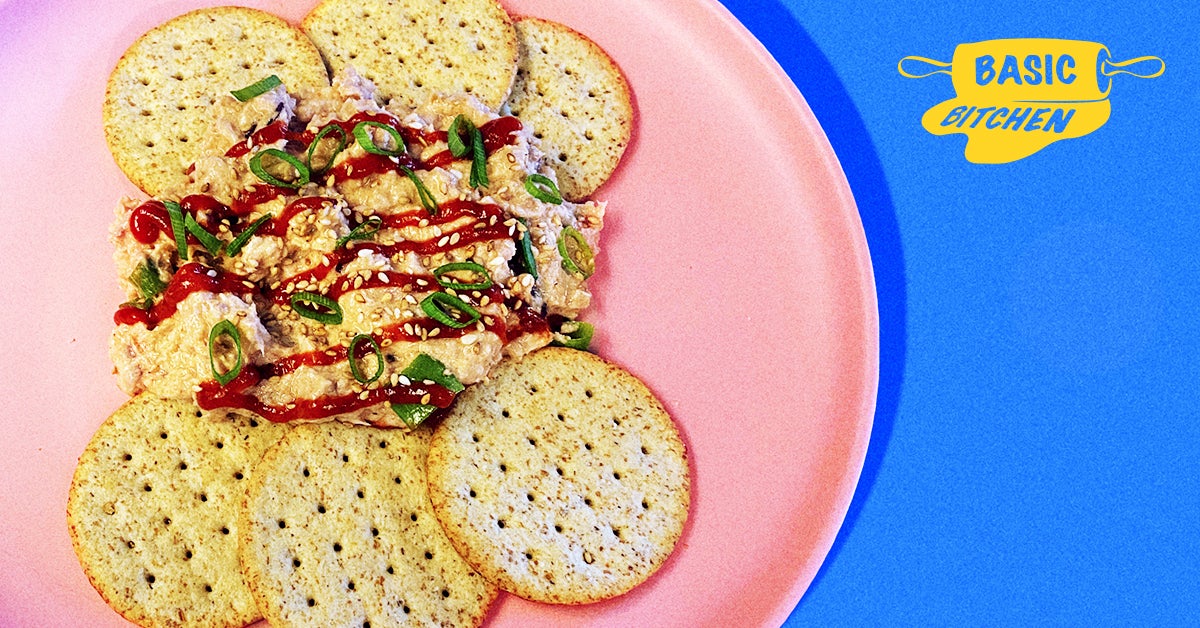 If there's one pantry staple that has gained an undeservedly poor reputation, it's canned tuna. This humble protein has been pelted with notorious culinary barbs such as "dry" and "bland" and deemed worthy of consumption only during a zombie apocalypse.
But tuna is a fantastic ingredient to have on hand when you're in a pinch or in need of a healthy alternative to day four of pasta night leftovers. In fact, not only does this miracle meat boast a whopping 40 grams of protein per can, but it's also chock-full of essential vitamins and minerals, including vitamin D, selenium, and iodine. Additionally, tuna is low in fat and calories and is an amazing source of omega-3 fatty acids, which support many important functions for your body and brain.
The issue with tuna is that, frankly, most people just don't make it right. When drained, it absolutely is a dry, bland, boring, and uninspiring oceanic smattering of muted pink. But with a little knowledge and creativity to give it a much-needed upgrade, you may just find yourself adding canned tuna to your weekly lunch or dinner rotation.
Read on for five quick tips to level up tuna, including our favorite Asian-inspired recipe that always hits the spot.
Editor's note: As with every grocery store item, it's important to read labels. When it comes to tuna, be sure to check for additives like sodium or oil that may take away from the meat's touted health benefits. It is also advised that tuna be eaten sparingly, due to its potentially high mercury content and its impact on the environment. Always check for an MSC (Marine Stewardship Council) certification to ensure the product is sustainably sourced.
Unless your tuna comes in a pouch, chances are high that it's preserved in water and in a can. Once water is removed from a meat that's already dry on its own, the result is a sinewy and unappetizing protein surrounded by aluminum.