When you style your hair with hot tools or experiment with different hair colors, you need a cleansing routine that will coddle—not strip—your hair. That's where sulfate-free shampoos come in. The formulas leave out harsh cleansing agents, so they lock in moisture, prevent color from fading too fast, and are less likely to irritate a sensitive scalp. Ahead, our editors' 20+ favorite formulas for all hair types and textures.
1. L'Oréal Paris Ever Fresh Antidandruff Shampoo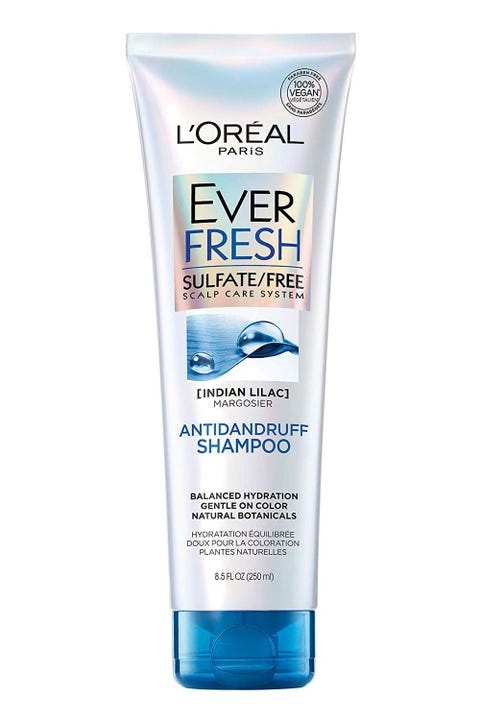 Dealing with dandruff, flakes, or itchiness? Try this sulfate-free shampoo from L'Oréal Paris. It contains 1 percent pyrithione zinc to soothe and rebalance your irritated scalp without drying out your hair.
2. Rahua Classic Shampoo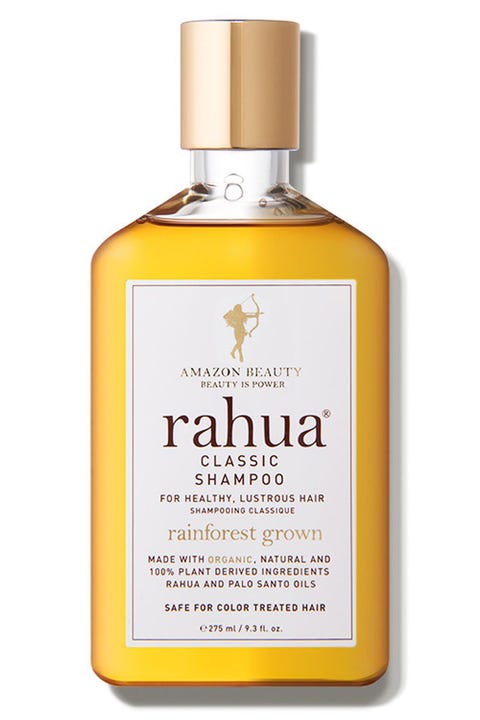 Safe for all hair types (including color treated), this sulfate-free shampoo is made with natural and organic plant-based ingredients, like green tea, aloe, and rosemary extract to gently cleanse your hair from roots to tips.
3. Baomint Moisturizing Shampoo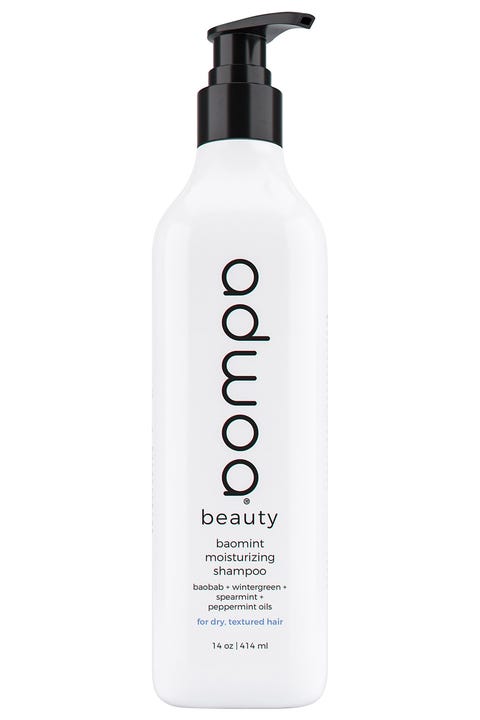 This natural shampoo coddles your scalp with aloe leaf juice, baobab 0il, and wintergreen, spearmint, and peppermint oils, so you're left with nothing but clean, moisturized, and healthy hair.
4. Pantene Gold Series Deep Hydrating Co-Wash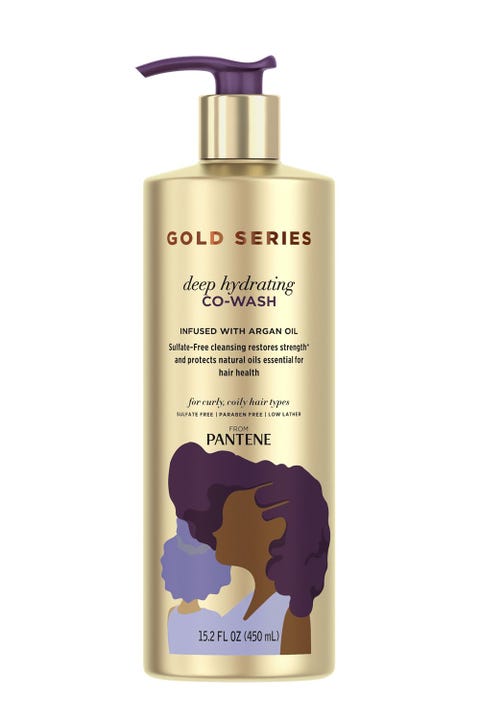 This drugstore sulfate-free co-wash is ideal for super-dry curls and/or anyone with type 4 hair. The low-lather formula gently breaks down dirt and buildup while simultaneously conditioning hair with moisturizing panthenol and argan oil.
5. Amika Sexture Beach Look Shampoo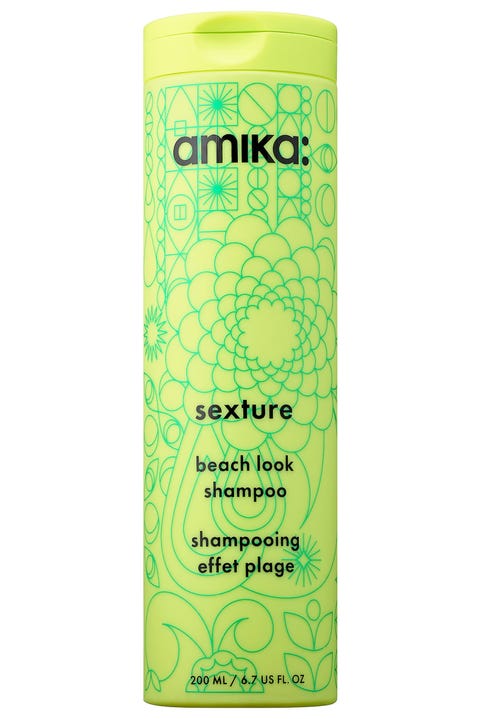 Score sexy, beachy texture with this sulfate-free shampoo (and absolutely zero beach time). It uses a combo of kaolin clay, rice starches, and zeolite to add volume, thickness, and grit to even the finest hair. And unlike other texturizing shampoos, it 100 percent won't dry out your hair or make it feel like straw.
6. Olaplex No.4 Bond Maintenance Shampoo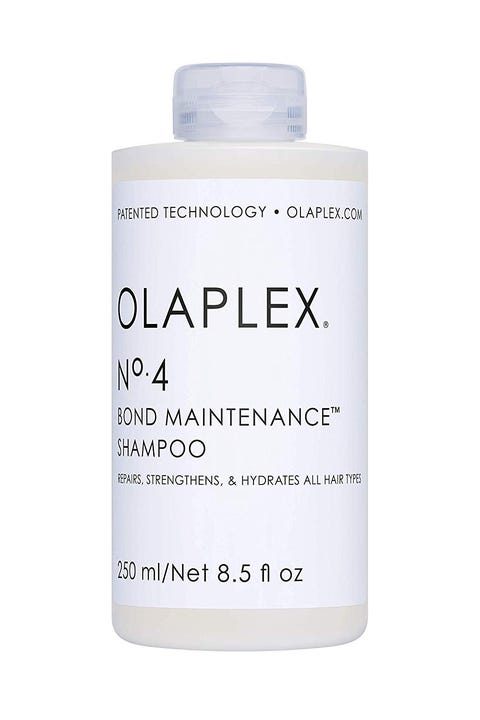 There's a reason every stylist swears by this sulfate-free shampoo. In addition to gently cleansing your strands, it helps reverse breakage, minimize frizz, and repair split ends by mending broken protein bonds along the hair shaft.
7. Vernon François Curl~ Shampoo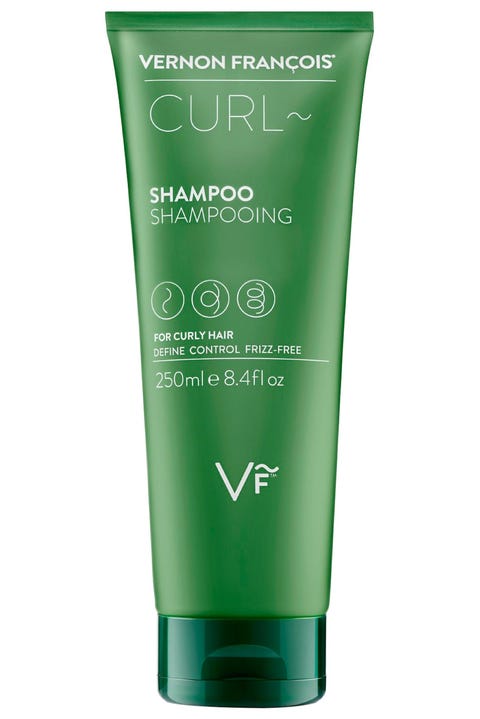 This sulfate-free shampoo for curly hair doesn't just clean your coils—it deeply moisturizes them too. It's packed with moisturizing plant oils, like baobab seed, kernel, and coconut, to coat your hair with strengthening and softening nutrients that'll keep your curls healthy.
8. Goop G.Tox Himalayan Salt Scalp Scrub Shampoo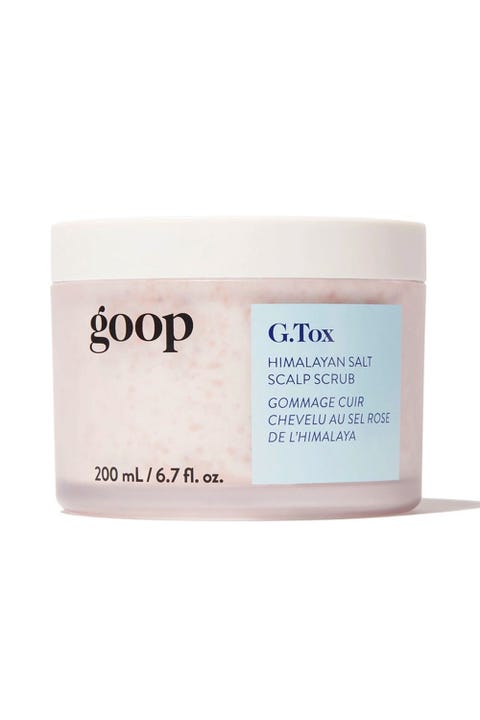 Shampoo scrubs are having a moment right now, but they're not all created equal (aka some can damage the shit out of your hair). If you want to use one, make sure it's sulfate-free (like this one from Goop) and made with gentle exfoliating ingredients (i.e., salt or sugar particles) that won't cause breakage or irritate your scalp.
9. Redken Color Extend Brownlights Blue Toning Sulfate-Free Shampoo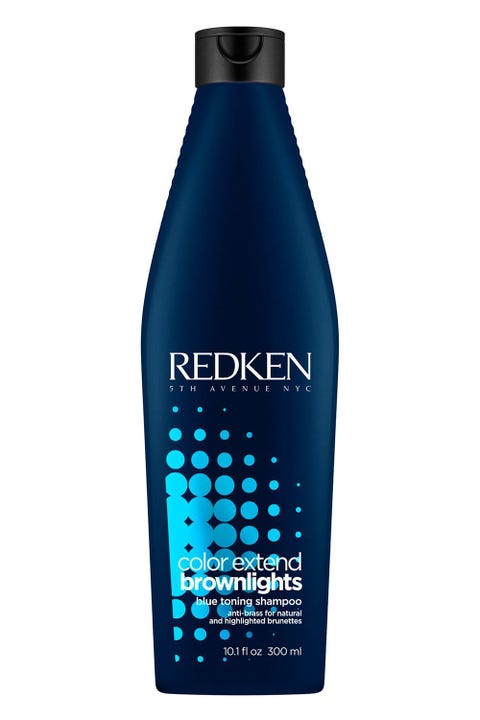 This sulfate-free shampoo for brunettes is infused with blue pigments (DW, they won't stain your hands or turn your hair blue) to counteract unwanted brassiness and orangey tones in natural and color-treated brown hair. Use it once or twice a week in place of your regular shampoo to keep your color looking fresh between salon appointments.
10. Briogeo Banana + Coconut Nourishing Superfood Shampoo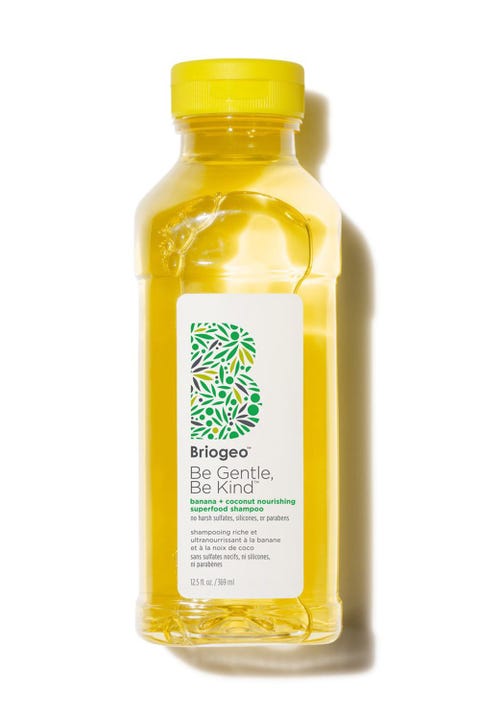 This ultra-nourishing sulfate-free shampoo is infused with antioxidant-rich superfoods like bananas, coconuts, and acai to help moisturize, nourish, and repair your hair as you wash. Oh, and the fruity fragrance smells like a tropical vacay, which, hey, I'll take.
11. Alterna Caviar Anti-Aging Replenishing Moisture Shampoo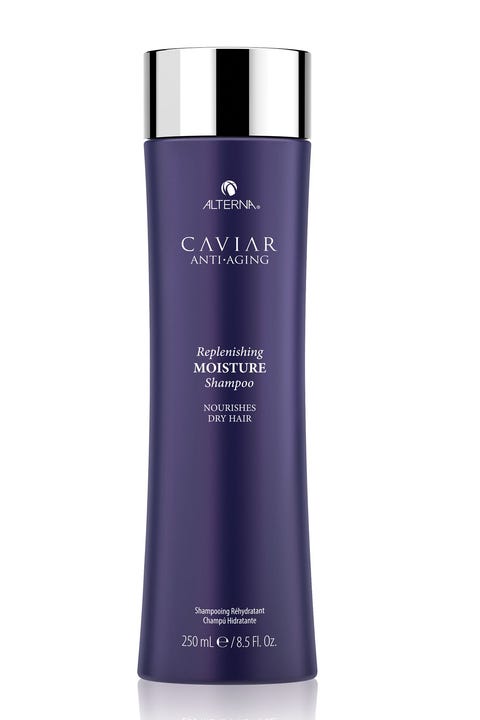 This shampoo is sulfate-free, but it's also free of parabens and phthalates (a plus for anyone inching into the green-and-clean movement). It's especially great for anyone who has dry, damaged hair from heat styling or color treating, since it hydrates, boosts shine, and helps prevent breakage.
12. Dae Daily Shampoo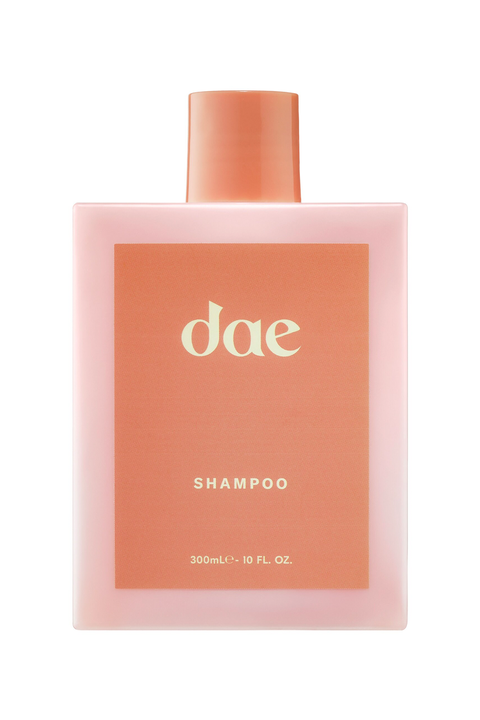 I've been using this sulfate-free shampoo on my fine, straight hair for weeks now, and I'm truly obsessed. The plant-based formula is made with clean ingredients, like shine-boosting aloe vera and deep-cleaning hibiscus extract, and makes my hair look and smell amazing. The best part though? The gentle formula is safe to use every day, which is ideal if you're a frequent washer like me.
13. Briogeo Be Gentle, Be Kind Conditioner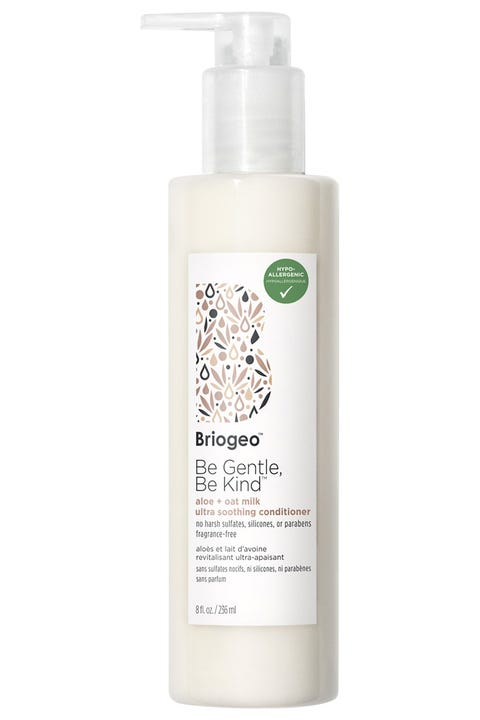 Not only is this gentle conditioner made without sulfates, it's free-from fragrance, dyes, silicones, and parabens too. It's pretty much the ideal gentle conditioner for anyone with sensitive skin who is looking to nourish and hydrate their hair.
14. Verb Ghost Conditioner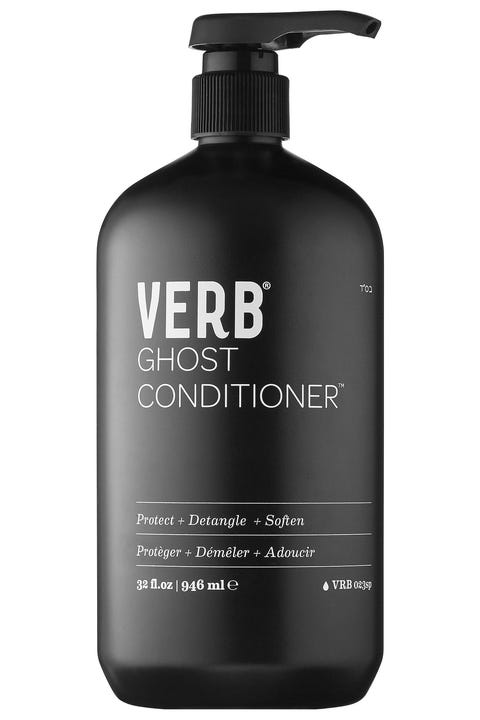 If you have fine hair, then you already know that most conditioners can weigh your hair down. Not this lightweight, sulfate-free formula though. It's made with moringa and jojoba oils to detangle and hydrate fine hair without making it feel limp or greasy.
15. Pattern Hydration Shampoo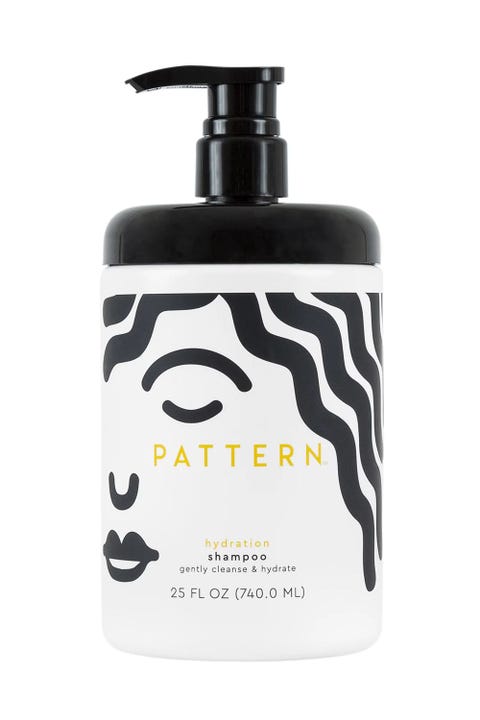 Hydrate and nourish your curls while you cleanse with this ultra-hydrating shampoo from Pattern Beauty. The creamy formula is sulfate-free (duh) and infused with coconut oil, honey, and aloe vera. 
16. Playa Violet Brightening Shampoo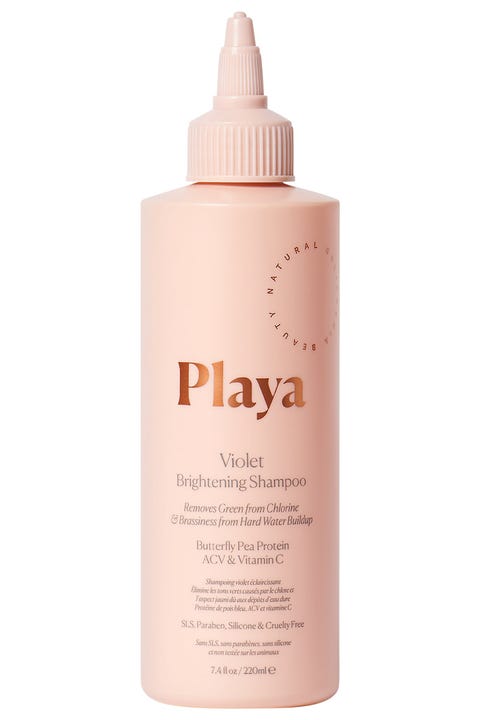 Whether your hair is dark blonde or icy platinum, this sulfate-free toning shampoo should be a part of your cleansing routine. It has tiny purple pigments that help neutralize brassiness and yellow tones along with purifying apple cider vinegar to keep your blonde color looking fresh and bright.
17. Color Wow Color Security Conditioner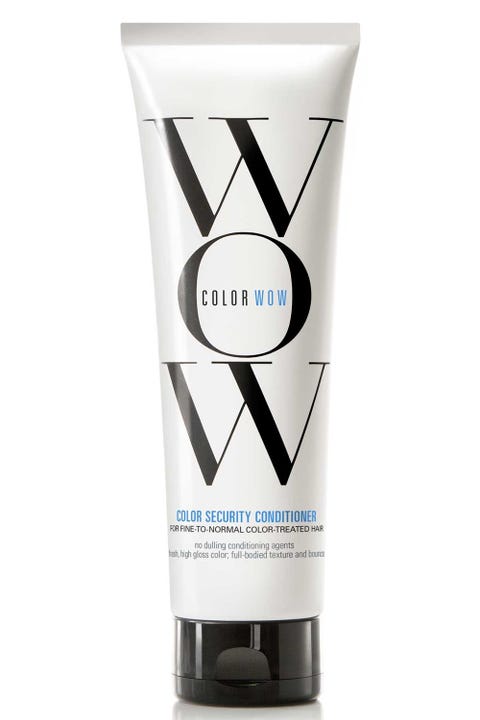 Whether you're a blonde, brunette, or redhead, you can (and should!) be using this sulfate-free conditioner from Color Wow on wash days. It's specifically designed to keep your color looking fresh and your hair feeling healthy between trips to the salon.
18. Perfect Hair Day Triple Detox Shampoo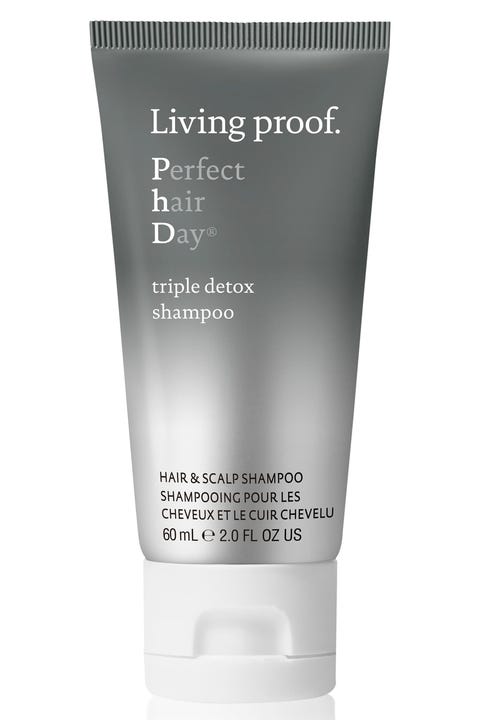 The activated charcoal in this high-tech shampoo helps draw out buildup from pollution and other hair products, so hair feels clean but not stripped.
19. Adwoa Beauty Baomint Deep Conditioning Treatment
This sulfate-free deep conditioner is perfect for natural curls and coils in need of moisture. It's packed with organic shea butter, baobab oil, and prickly pear oil to nourish and repair damage, plus organic peppermint oil to stimulate your scalp and create a healthy environment for hair.
20. Serene Scalp Anti-dandruff Shampoo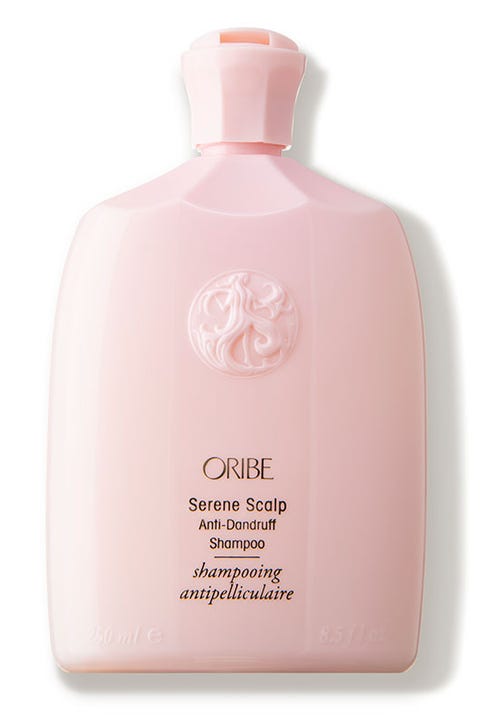 Good hair care starts with good scalp care. Made with salicylic acid and caffeine, this shampoo helps prevent dandruff and soothes an itchy and irritated scalp.