With a growing number of people waking up to the importance of cruelty-free processing techniques and the significance of organic products, many organic makeup brands have arrived on the market. In fact, the choices are so many that it can get overwhelming for you to decide on one particular brand. To help you out with that, this articles will introduce you to ten of the best organic makeup brands available today.
1. Oat Milk Foundation Ere Perez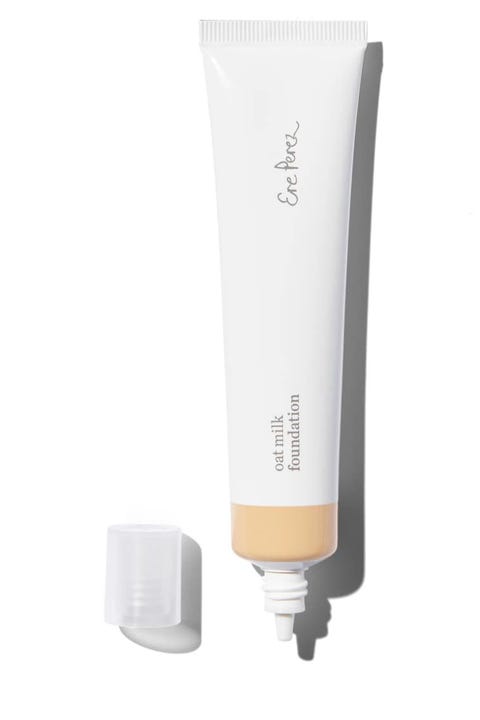 Carbon neutral and UN Global Compact certified, Ere Perez not only focuses on the cleanliness of its natural ingredients, but its commitment to ethics and sustainability is unparalleled. (The brand is audited twice a year to quantify how many carbon emissions it produces. Wind turbine credits are then purchased to offset the emissions.)
The Australian-owned company prides itself on producing healthy, natural makeup with carefully selected premium quality ingredients (oils, plant extracts, and minerals) that are blended with antioxidants. The result is nourishing makeup loaded with vitamins and organic oils.
The long-lasting, buildable Oat Milk Foundation is a lightweight base that won't clog pores, and its hydrating formula actually helps to improve your natural skin underneath. It's perfect if you like a dewy skin-like finish.
2. Cocokind
cocokind calls itself a "clean and conscious skincare line that empowers women." And if you need proof, look no further than its small but ultra-affordable collection of makeup. The highlighter sticks make use of mushroom powders and extracts, while the inclusion of beet root in the lip & cheek tint brings a rosy pigment to skin. cocokind also provides financial grants to female entrepreneurs, so you can feel good about looking good.
3. Conceal Fitglow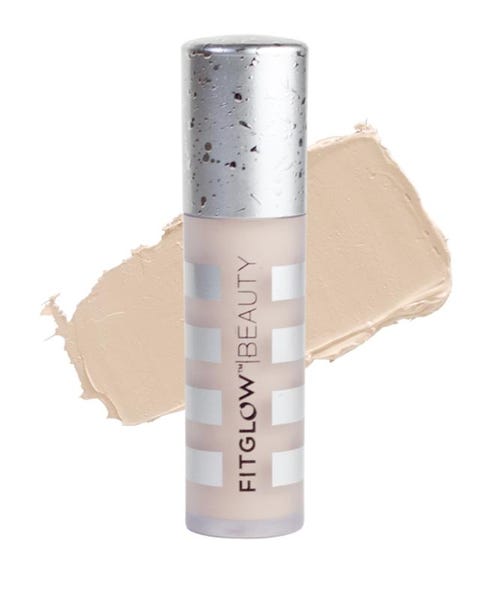 "Fitglow's concealers mean business, they're so good," says clean makeup artist Sarah Rose. "They're high pigment and semi-matte so they're good for under eyes or blemishes. They're my everything as far as concealers go."
Founded by Canadian Anna Buss, who for years suffered from the redness and inflammation that comes with rosacea, Fitglow aims to improve and transform skin with evidence-based formulas derived from plant stem cells to rebuild skin health.The key, Buss says, is not just clean ingredients, but how they work with the skin. Crafted from ethically sourced, organic ingredients, the Conceal + is full coverage to camouflage problem skin. 
A blend of organic green tea, vitamin K, and licorice root diminishes the look of blemishes, pigmentation, and fine lines, while the creamy texture blends easily into the skin.
4. Alima Pure
All Alima Pure products are formulated with the purest ingredients for maximum impact—and the natural makeup brand never uses synthetic dyes or tests on animals. The brand also gives back each year to environmental initiatives. We love the diverse shades and the team's dedication to affordable natural and organic beauty.
5. Mascara 101 Saie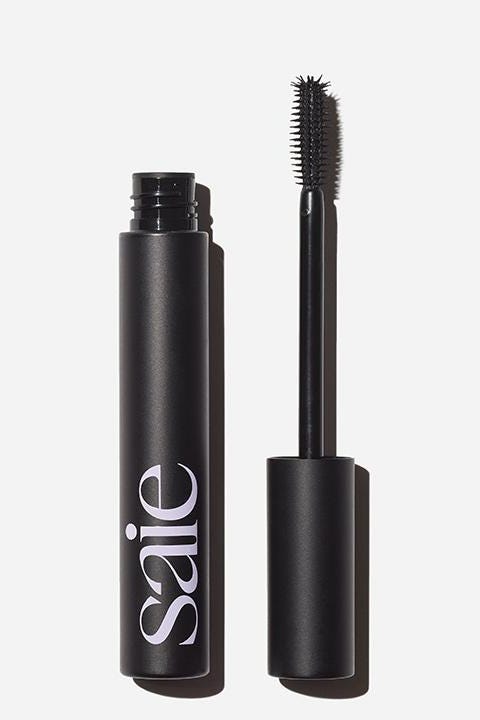 In a world where "clean" can be just a meaningless buzzword, Saie makes products with rigorous makeup ingredient standards (there are over 2,000 ingredients they won't ever touch) at affordable prices. Founder and CEO Laney Crowell has tapped a team of cosmetic veterans and wellness-focused influencers to help with product development, branding, and sustainability without sacrificing efficacy and color payoff. 
Our favorite product is the Mascara 101. It has a thick, buildable formula that conditions lashes while lengthening them. Made with 100% natural ingredients, it won't flake and lasts for hours.   
6. ILIA
The best makeup brands blend natural, effective ingredients with nourishing vitamins and oils in skin care. Enter ILIA. This natural cosmetic brand is making formulas from scratch to ensure your makeup is the cleanest it can be. We love the multi-purpose sticks for travel and a compact makeup collection.
7. Cream Blush Makeup Compact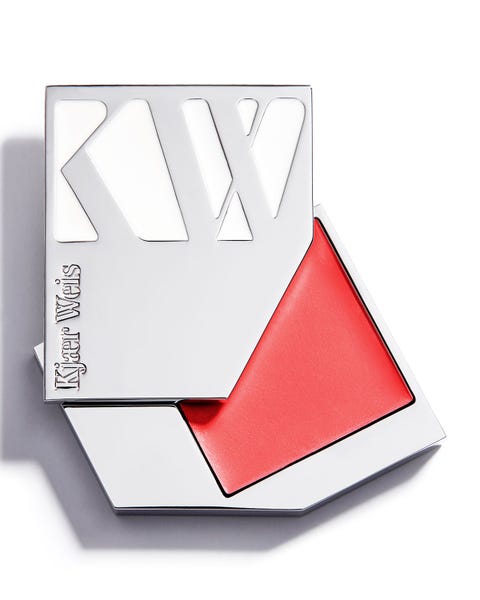 Known as the Rolls-Royce of clean beauty, Kjaer Weis (pronounced Kaia Vice) is leading the movement with high-performing, luxury makeup that is both certified organic and sustainable.
Founded by Danish-born makeup artist Kirsten Kjaer Weis, the refillable metal compacts boast a minimalist Scandinavian aesthetic for even the most design-conscious among us, with each ingredient carefully considered for its ability to work with the skin, not against it. Made in Italy, Kjaer Weis products are Certified Natural or Certified Organic by the Controllo e Certificazione Prodotti Biologici.
"Kirsten wants her products to sit in your vanity like a fine piece of jewelry you can hang on to forever," says clean makeup artist Sarah Rose. "Every single product is just as efficacious as you would find in the conventional world. The performance is there, and beyond that, the packaging is as sustainable as it gets." 
Available in seven colors, the Cream Blush Makeup Compact gives you a flawlessly natural glow thanks to its superior blending capability. The best news: Refills are half the price of the original compact.
8. 100% Pure
100% Pure aims to create the world's purest organic and all-natural line of cosmetics, beauty products, and skin care. The brand's vegan cosmetics are formulated with high-performing antioxidants, naturally occurring vitamins, and essential oils to give your skin maximum benefits. The brand even offers soaps, shampoos, and conditioners to complete your (nontoxic) beauty routine!
9. Wild with Desire Lipstick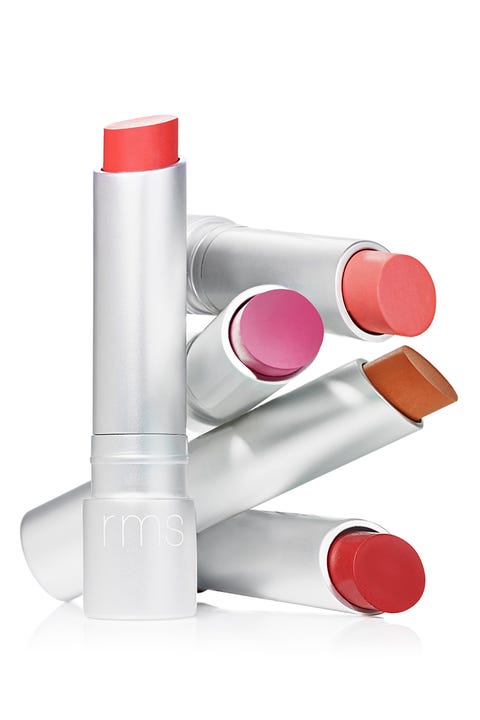 Created by celebrity makeup artist Rose-Marie Swift, RMS Beauty was one of the first brands to break away from toxin-laden cosmetics and transform the way women use makeup.
Formulated with raw, food-grade, and organic ingredients, RMS's coconut oil-based products contain enzymes, vitamins, and antioxidants that nourish the skin with maximum color payoff.
"The lipstick shade 'RMS Red' is my go-to," says clean makeup artist Sarah Rose. I wear it every day. It's a true red with a natural satin finish to boot.
10. Vapour
Vapour Beauty products contain only natural, healthy, and minimally processed ingredients. The company has earned a 'Champion' safety status from the Environmental Working Group for Safe Cosmetics and is a member of the Leaping Bunny Program. Wear with confidence—Vapour's organic cosmetics are never tested on animals, and are formulated without parabens, fillers, or preservatives.
11. Rare Light Crème Luminizer: Phosphene Rituel de Fille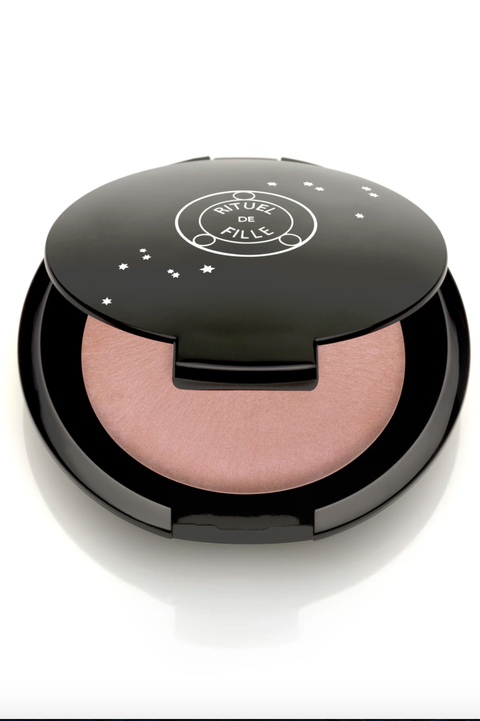 Natural beauty with a spiritual twist, Rituel de Fille was founded by sisters Katherine, Caroline, and Michelle Ramos.  "We've spent years perfecting our formulations by hand, through an alchemical process using expertise earned through years of study and experimentation," notes the brand. "We produce all of our products in-house to meet our exacting standards, making each color with the smallest number of ingredients possible." 
All products are entirely natural and made without parabens, phthalates, synthetic dyes, or synthetic fragrances. They are also Leaping Bunny certified cruelty-free, affirming that we never test on animals, never outsource animal testing, and only source our raw materials from companies that are also 100 percent cruelty-free. 
Our favorite product is the cream highlighter. With a creamy consistency, the formula goes on seamlessly and gives you that effortless, natural-looking glow.
12. RMS Beauty
RMS Beauty is renowned in the beauty world, and for good reason. The brand's cosmetic collection is produced with raw, food-grade, organic materials that hydrate and illuminate your skin while enhancing and improving your already beautiful complexion. The brand is dedicated to transforming the way people use makeup, creating products that are not only non-toxic and GMO-free but also healing and nourishing.
13. Mai-Light Highlighter Stick cocokind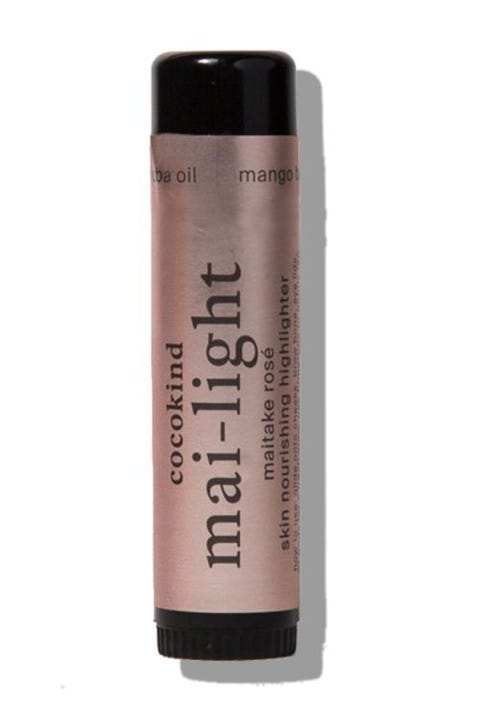 Started by Priscilla Tsaia, a former Wall Street investment banker, cocokind was originally created as a holistic way to treat hormonal acne.
Each food-grade formula is crafted with 10 plant-based ingredients or less, and several products are USDA certified organic by CCOF. (Products that do not contain organic beeswax are certified Vegan Action through the Vegan Awareness Foundation.)
In its commitment to girl power, cocokind has also set up an impact foundation to provide financial grants to female entrepreneurs in the health, wellness, and sustainability industries to help more women create social impact through business.
Brimming with powerful adaptogens and nourishing oils, the Mai-Light Highlighter Stick delivers on-the-go radiance, without looking overly sparkly. A bonus? Its organic maitake mushrooms stimulate collagen production and improve cell turnover. 
14. Au Naturale
Au Naturale has been a leader in the clean beauty revolution since 2011. Founded by a nuclear analyst looking for cosmetics that would be safe and nourishing for her skin, Au Naturale products are vegan, gluten-free, non-toxic, and paraben-free; these cosmetics are thoughtfully made to be non-irritating. We love the classic lip colors and the numerous shades and styles of foundation.
15. Velvet Eyeshadow Palette – Iconic Beauty Counter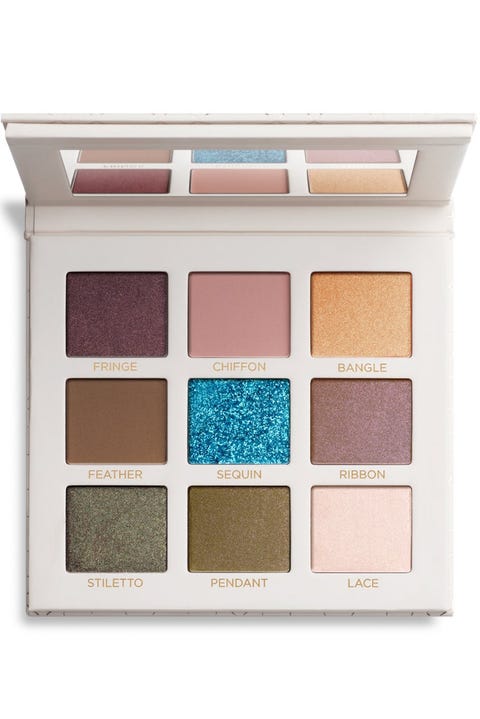 Beautycounter founder Gregg Renfre doesn't mince words. "As I applied sunscreen, lotion, and any number of beauty products on myself and my kids, I never thought for a second they might not be safe: After all, I thought, we live in a country that regulates everything," she explains. "But I learned that when it comes to the personal care industry, that's simply not the case. Companies are allowed to use harmful ingredients and make their own judgments about safety."
Enter Renfre's Beautycounter, a Santa Monica-based brand that has created its own high standards in pursuit of clean beauty, with more than 1,500 questionable ingredients never used in its formulations. The brand, a Certified B Corporation, also advocates for stricter guidelines and regulations to shift the personal-care industry away from using harmful ingredients. (With the brand's commitment to transparency, it's also working with How2Recycle and other packaging industry experts to formulate, educate, and advocate for more sustainable packaging.)
Its Iconic Velvet Eyeshadow Palette is, well, iconic with clean makeup diehards thanks to its nine long-wearing shades that transition effortlessly from day to night.