Vitamin E oils are anti-aging, moisturizing, healthy and nutrient for skin and hair. Use vitamin E oils to get younger looking soft skin. This oil helps to reduce the appearance of wrinkles, fine lines, crow's feet and other aging signs. In addition, you can reduce dark spots, acne spots, sunburns, discoloration, blemishes, etc. by using vitamin E oils. This oil boosts up the skin elasticity, firms the skin, tones out and smoothens the skin. Use vitamin E oil to prevent hair fall and boost up the hair growth. It also soothes the irritation, redness, and itchiness of the sensitive skin and vitamin E oil capsules can be used for all skin types and hair.
These vitamin E oils are available in India, USA, Canada, UK, Australia and other countries online or shop.
1. Glass Action Universal Elixer Amika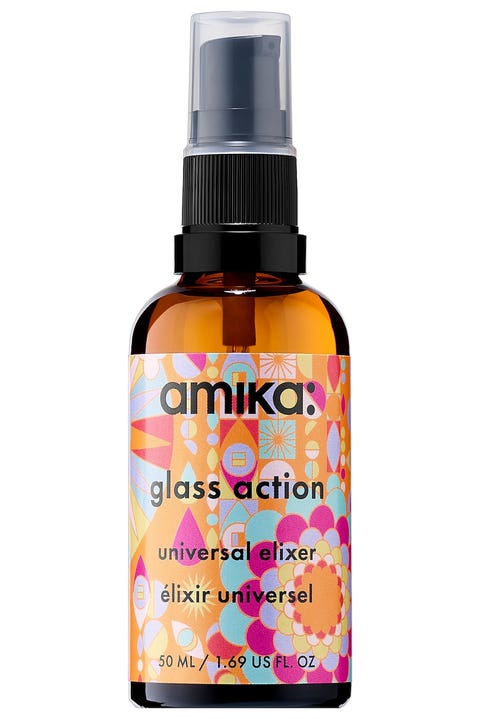 If you're the type that heads straight for a curling iron as soon as your feet hit the floor in the morning, you need Amika's Glass Action elixir. Vitamin E can take all the credit for the glassy shine this spray promises, but the rest of its makeup (including vitamin C and omega-7) works overtime to prevent heat-treated hair from drying out.
2. Miracle Repair Anti-Breakage Serum TGIN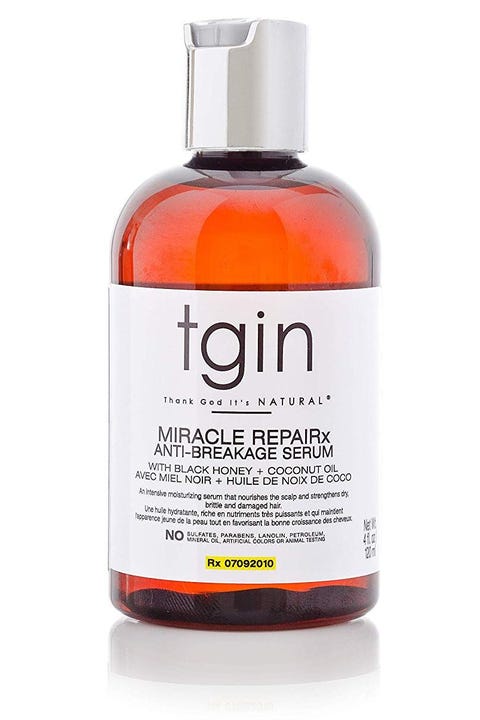 A dime-sized dollop of TGIN's miracle hair repair serum is all you need to put breakage worries to rest. This superpower product combines vitamin E, hibiscus, and peach kernel oils for a serum that calms frizz while locking in moisture. Split ends, you've been warned.
3. Ritual Hair Oil Playa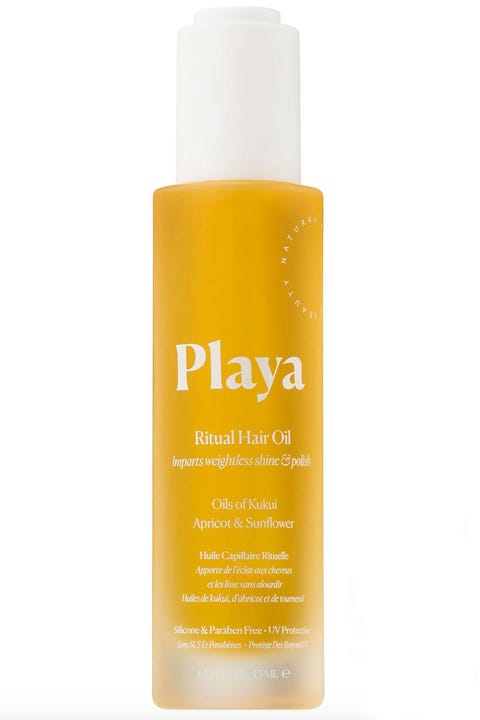 Vitamin E oils are known for refreshing dull hair—not for their fruity scent. Playa's addition of coconut, apricot, and sunflower oils to its vitamin E-infused blend takes the pharmaceutical feeling out of this equation.
4. 100% Pure Vitamin E Oil SheaMoisture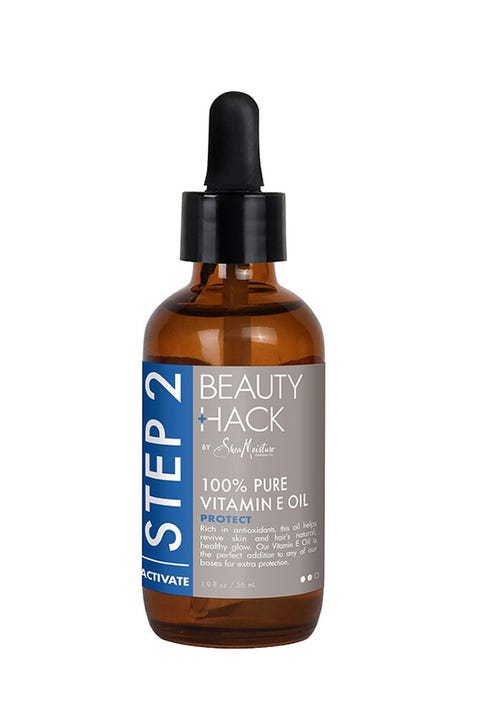 Get a vitamin E oil that does both. SheaMoisture's serum can be massaged into your skin and your scalp for an all-over glow.  Don't forget to smooth it over your hair from root to ends for even moisture.
5. Sun Care Protective Hair Veil AVEDA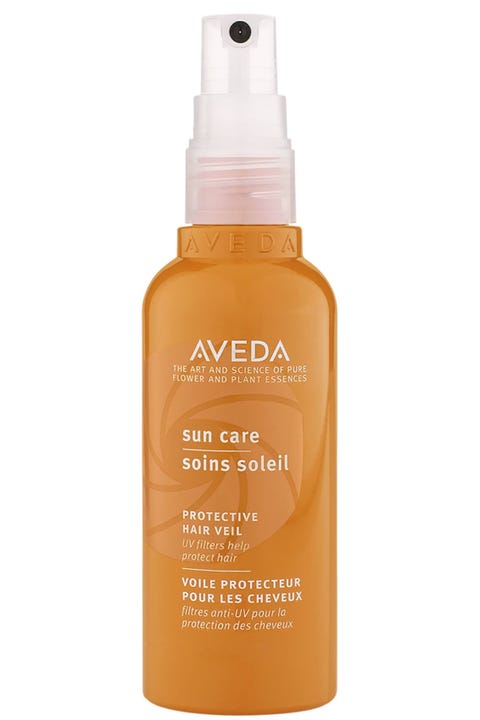 Make sure this oil-serum is in your beach bag. Vitamin E oil teams up with UVA/UVB filters to prevent sun damage and color fading and block free radicals.
6. Tinsel Smoothing Oil R+CO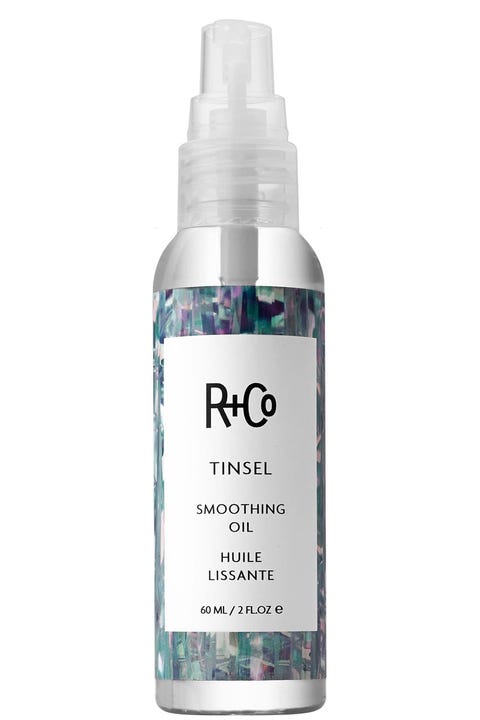 Smooth some of R+CO's oil into damp or dry hair, and you'll be guaranteed a frizz-free day. Vitamin E oil powers this concoction's shine-boosting properties, but there's also argan oil for extra shine and jojoba oil for heat protection. 
7. Vitamin E Oil African Angel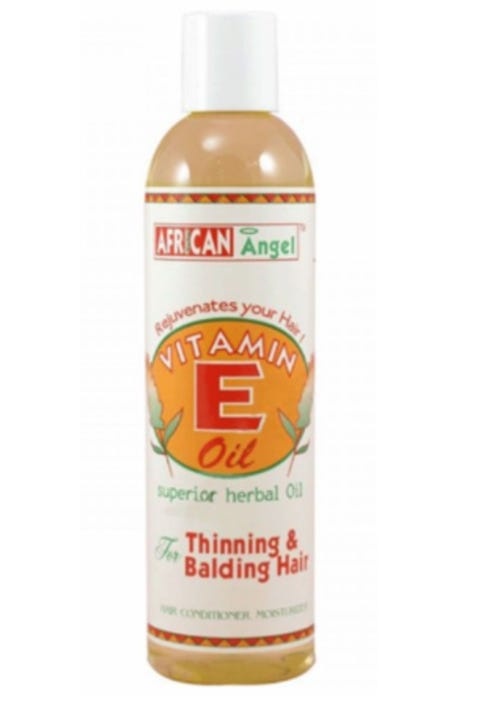 Remember vitamin E's reputation for stimulating capillaries in the scalp, allowing hair to grow? That property makes African Angel's straight-up vitamin E oil a winner for thinning hair. Apply this with a scalp massage into your haircare routine, and results will no doubt follow.
8. Olive Oil Conditioning Spray Oil Palmers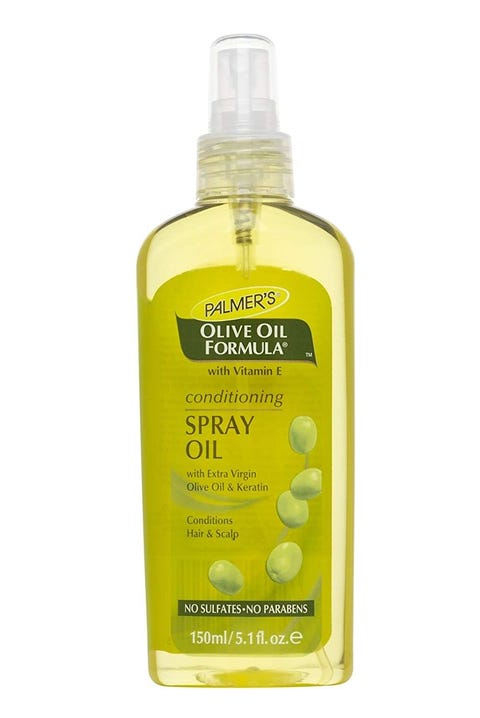 What Palmer's vitamin E oil lacks in Instagram-friendly design, it makes up for in value. With just vitamin E and olive oil, this unfussy spray gets right to smoothing and strengthening your hair so you can focus on other tasks. 
9. Palmer's Coconut Oil Formula Deep Conditioning Protein Pack With Vitamin E
Stock your shower with these individual deep conditioning mask packs and treat your hair to vitamin E and coconut oil while you shave, lather up your body, or just think of your best ideas (which we all do in the shower, am I right?).
10. OGX Healing + Vitamin E Penetrating Oil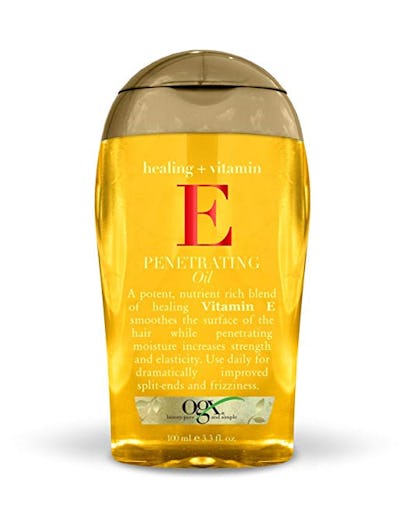 Whether you have thick curls that are naturally dry, or your finer hair is experiencing damage from heat styling and coloring, the OGX Healing + Vitamin E Penetrating Oil is here to help. OGX's multi-tasking product can be used on every hair type, several different ways. You can apply a few drops to your hair daily while it's still wet to help protect it from heat damage and sun exposure, or you can use it on dry hair, from the mid-lengths to ends, to seal the cuticle and fight off frizz. And when you have more time on your hands, you can use this oil all over your head, including on your scalp, as a pre-shampoo treatment.