Nail salons are magical, and oh do we miss them. We've been chasing that fresh-mani-feeling for months now, and we've tried everything from bright and bold polishes to DIY dip manis (PSA: it's harder than it looks), and nail art that's given us some Instagram vs. reality gold. So, with 2021 ahead of us, we decided to go back to the basics and embrace the little things that make us feel brand new—like our nail shapes.
Most of the time, when our manicurist asks what nail shape we prefer, we just shrug. (TBH, the only answer we have to "round or square" involves thin crust and extra cheese.) But your nail shape is actually just as important as the polish you choose, and can dramatically affect the overall look you're going for.
We asked two nail pros, Los Angeles-based manicurist, Bana Jarjour and Evelyn Lim, chief educator at Paintbox about the best nail shapes to give your mani a refresh. But before we start, "Some things to consider are the natural shape of your nail following the curvature of the cuticle and your lifestyle," says Lim. "Some shapes require more length to achieve and therefore are more prone to breakage." With that in mind, continue reading below to find your new favorite nail shape.
---
About the Expert:
Evelyn Lim is the chief educator at Paintbox, a boutique nail studio in New York.
Bana Jarjour is a Los Angeles-based manicurist.
---
1. Round Nails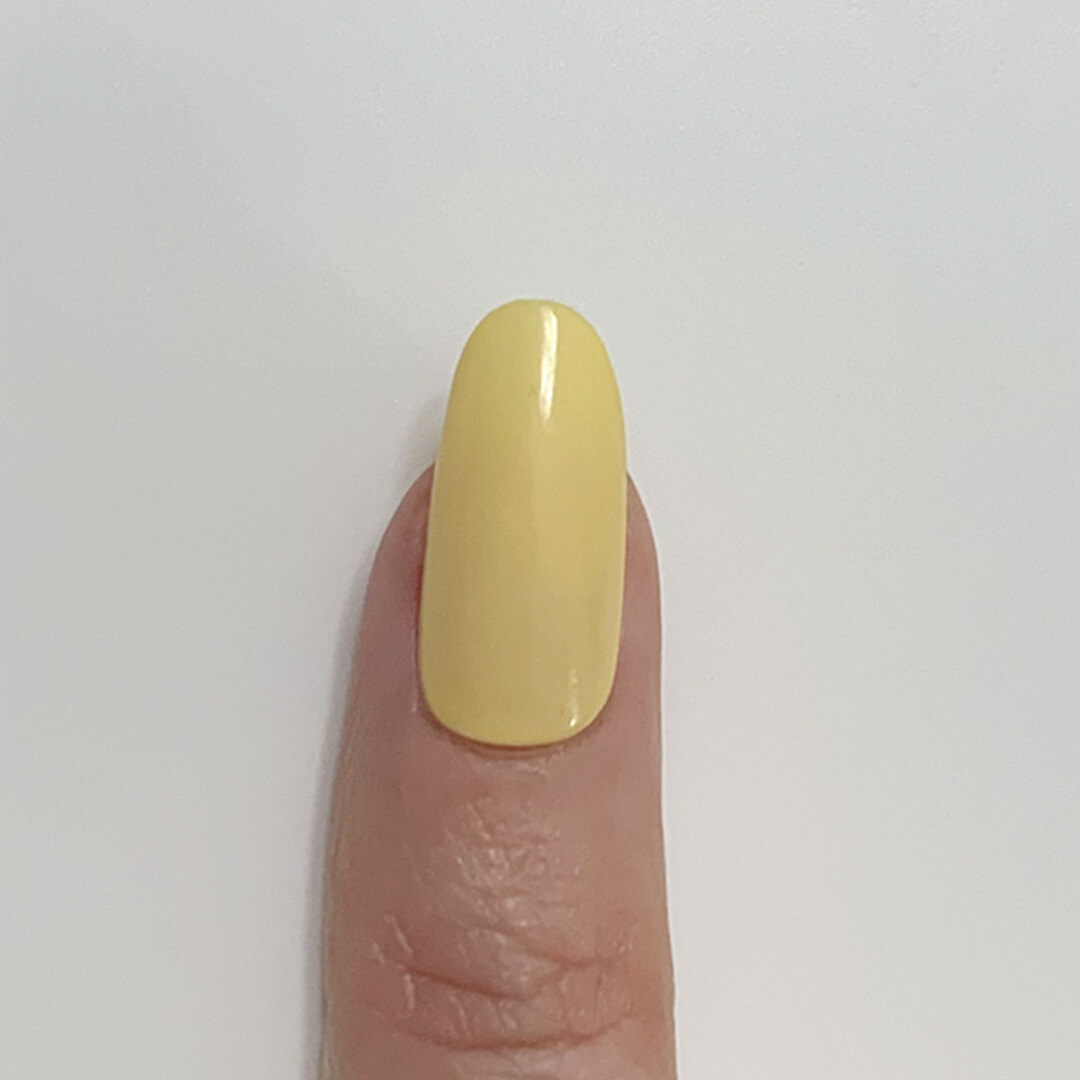 Photo by Bana Jarjour
What they are: The classic round nail shape follows the natural curvature of the nail, with a circular edge at the tip.
Who they're perfect for: If you're someone who works with their hands a lot, this simple yet sophisticated style is ideal. It's an ultra low maintenance shape that still manages to look both polished and classic. Jarjour says, "It's also flattering for long, more narrow nail beds," (AKA it can help balance out the shape of your nail).
Pair it with: Rounded nails pair well with just about any nail color you like–from bright yellows to bold reds, and because they've got no edges to snag on, they last longer. Round nails are also a go-to if you love bare nails, and want them to look clean with minimal effort.
2. Oval Nails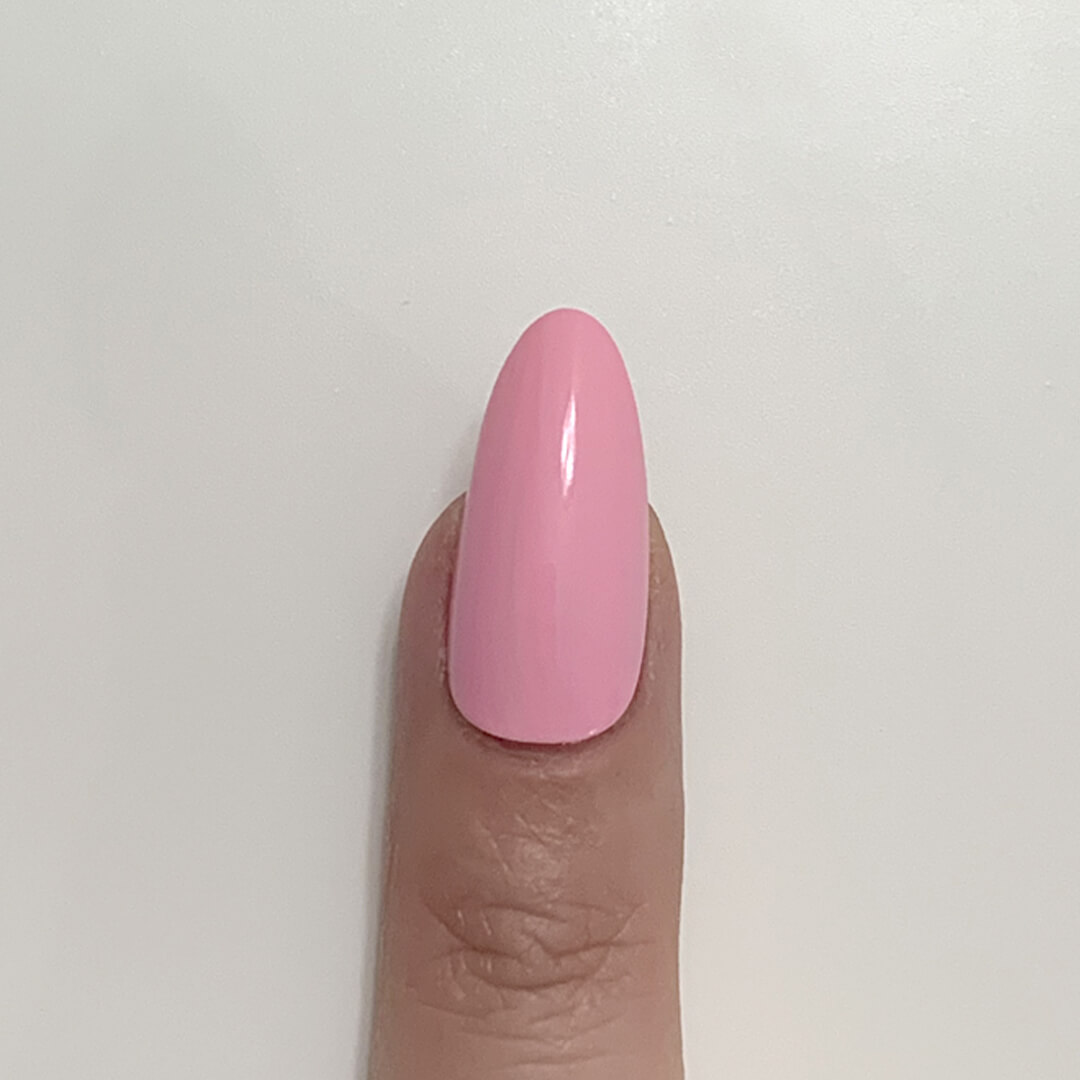 Photo by Bana Jarjour
What they are: Oval nails are similar to round in that they start by following your natural nail shape, but the tips are typically accentuated to be more oval than the natural round curve of your nail. "It's similar to round but more tapered at the tips, and softer than stiletto—it's a mix between almond/stiletto and round," Jarjour says.
Who they're perfect for: Oval nails are great if you want to take a step up from round nails, but you don't want to obsess over breakage. They're also ideal for elongating wide fingers to help hands appear slimmer.
Pair it with: Oval nails are the perfect year-round shape—try flattering pinks (like Jarjour) for summer or deep berry and wine tones in winter (we suggest: BELLE EN ARGENT Nail Polish in Bore Someone Else).
3. Almond Nails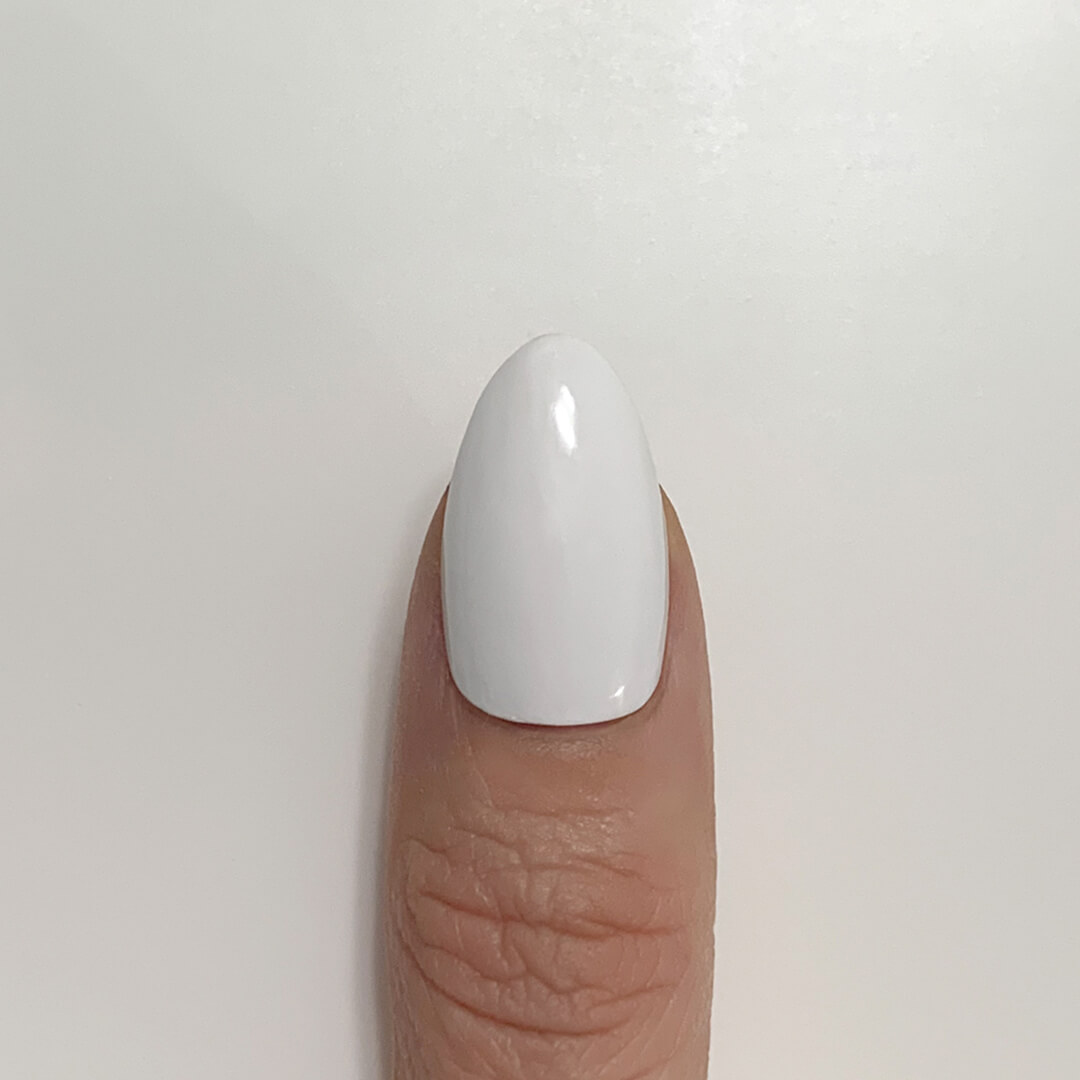 Photo by Bana Jarjour
What they are: Think of almond nails as an exaggerated version of oval nails. Almond nails are slightly sharper and a little bit longer, with a narrower tip (similar to the end of an almond).
Who they're perfect for: This shape is great for those who love a little drama, but want more functionality. They're the perfect middle ground between oval nails and stiletto nails (more on those next). And like round and oval nails, Jarjour says "Almond nails can elongate shorter nail beds and narrow wider fingers."
Pair it with: White polishes (we love shimmery white PRETTY WOMAN Nail Polish in Ice Queen) give almond nails a modern twist, but if you're into something darker, Jarjour says the nail bed-narrowing effect of almond nails also make dark polishes look extra vampy. And because this nail shape is typically on the longer side, it provides ample room for nail art designs.
4. Stiletto Nails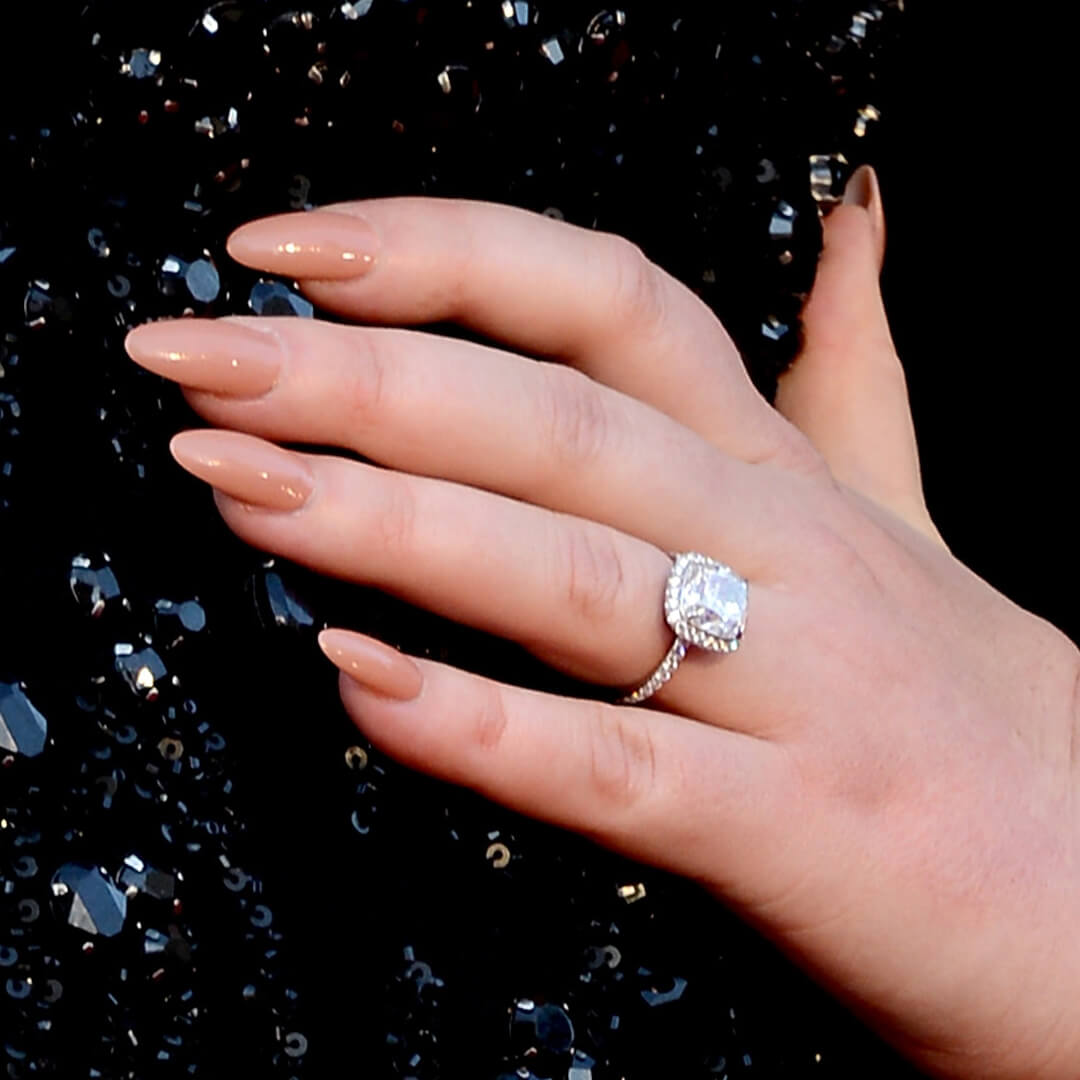 Photo by Jason Merritt/TERM / Staff/Getty Images
What they are: Stiletto nails are one of the most dramatic nail shapes on this list—they're even more pointed than almond nails with a sharp tip.
Who they're perfect for: While stiletto nails are certainly the most striking, they are also admittedly the hardest to use. Stiletto nails are great for special occasions or if you're a master at managing long tips.
Pair it with: Most frequently, you'll see acrylics in the stiletto nail shape. This shape can be quite fragile, so acrylic adds additional strength. That being said, it's not impossible to create the stiletto shape naturally. "The shape calls for the sides to be tapered in at the start of the free edge and narrowed towards the tip. Because of this the natural nail may break," says Lim. "To keep the stress area strong, start to taper the sides towards the tip, as your nails continue to grow in length follow the sides in more to achieve the sharp point."
5. Coffin Nails (a.k.a. Ballerina Nails)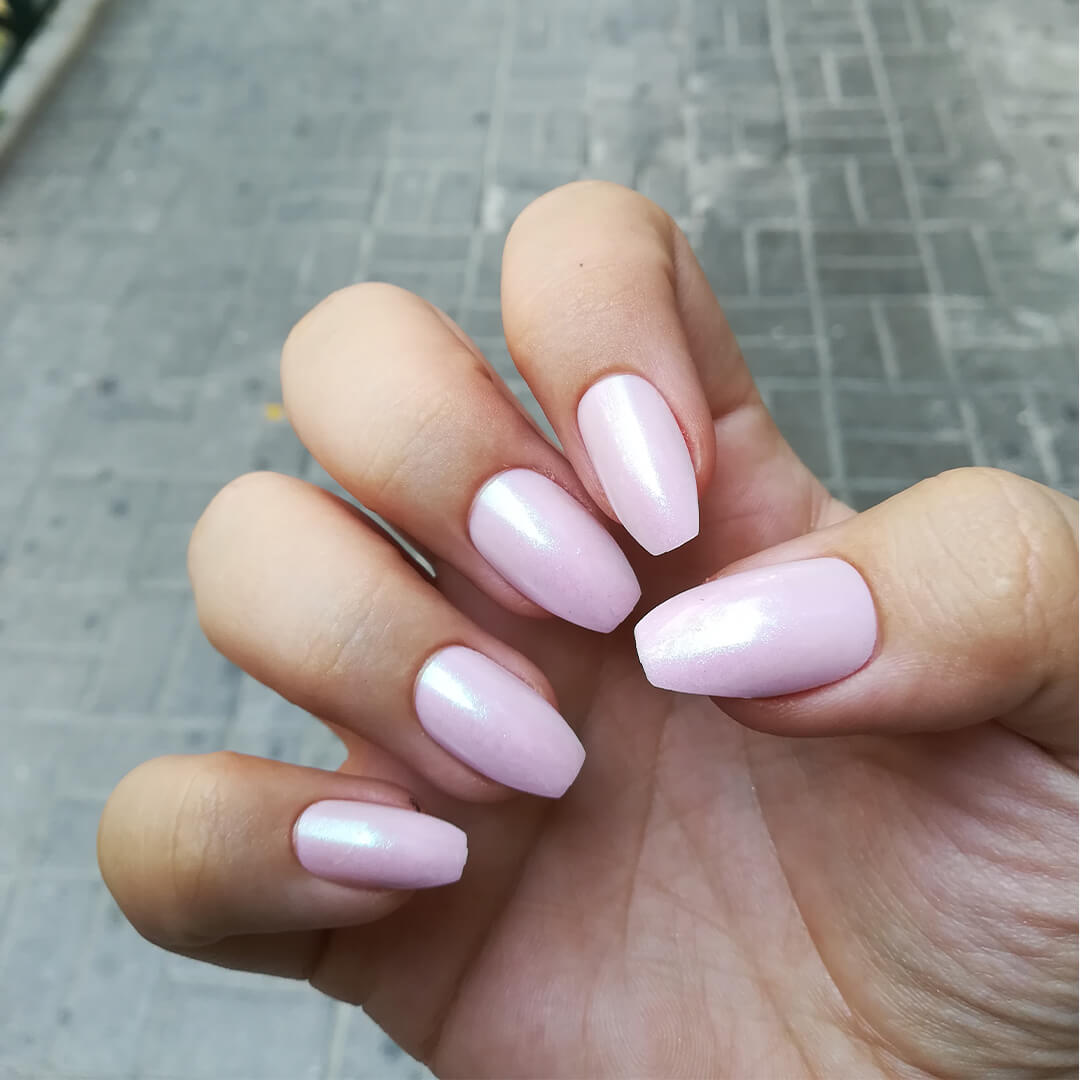 Photo by Ria Adamou / EyeEm/Getty Images
What they are: "Coffin or ballerina nails are similar to a stiletto shape," says Lim. Except here, "the sides are tapered in and they become more narrow towards the tip and then squared off." The final result looks similar to a coffin or the end of a ballerina's shoes. This is the dramatic shape you've seen all over Insta.
Who they're perfect for: Because coffin nails aren't quite as sharp as stiletto nails, they're a bit easier to use. Like almond and stiletto nails, the long shape can also help to thin and elongate hands.
Pair it with: Coffin nails are another popular nail shape for experimental acrylics and cutting-edge nail trends.
6. Square Nails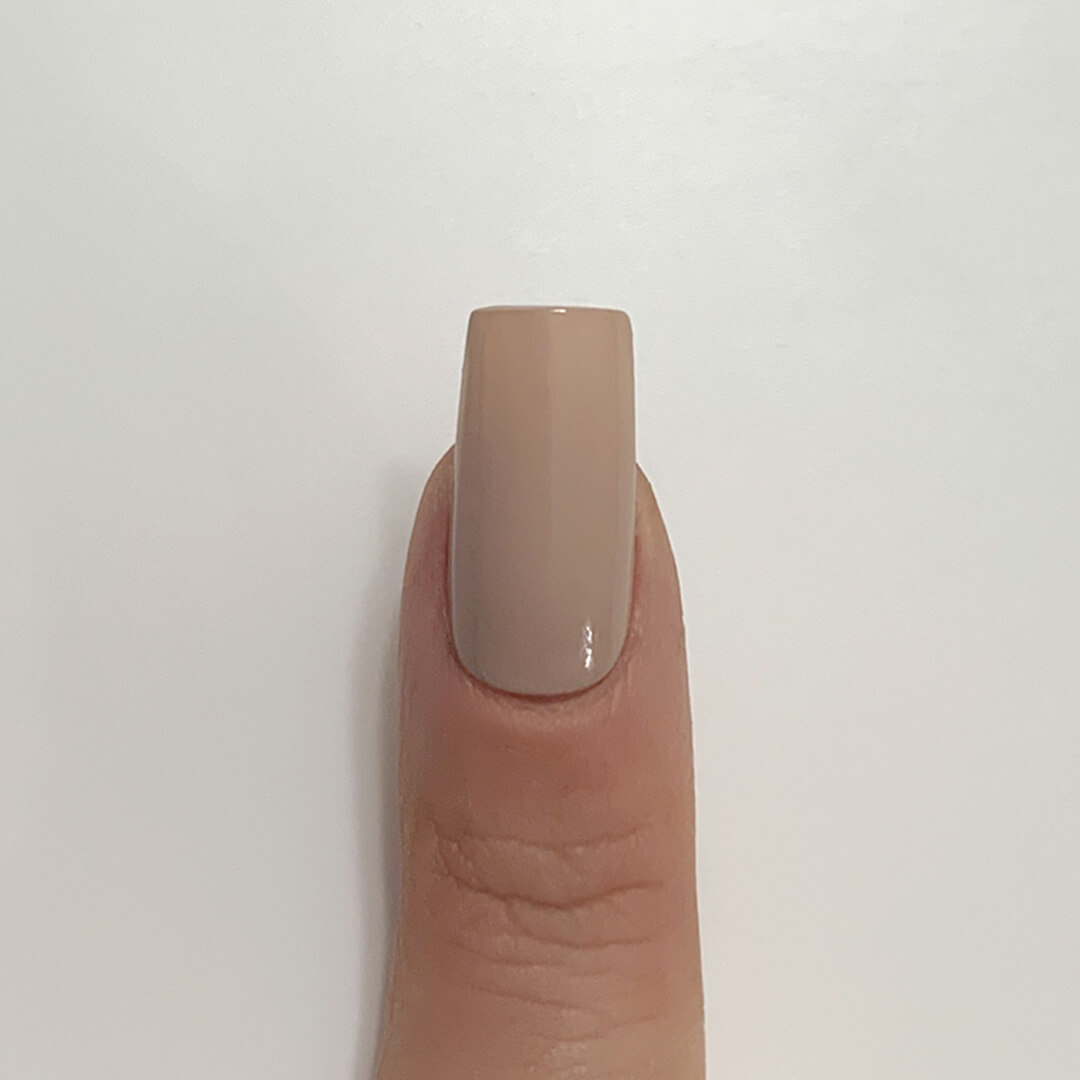 Photo by Bana Jarjour
What they are: Square nails have a straight edge with sharp corners, similar to the edge of a square. They're also one of the easier shapes to create. According to Jarjour, you just "file straight across, and buff corners so they're not too sharp."
Who they're perfect for: This nail shape is popular for both long and short nails and is ideal for those with narrow nail beds. They're also the safest option for any color, according to Jarjour.
Pair it with: This universally flattering nail shape works for just about every nail look—natural, painted, gel, acrylic, you name it.
7. Squoval Nails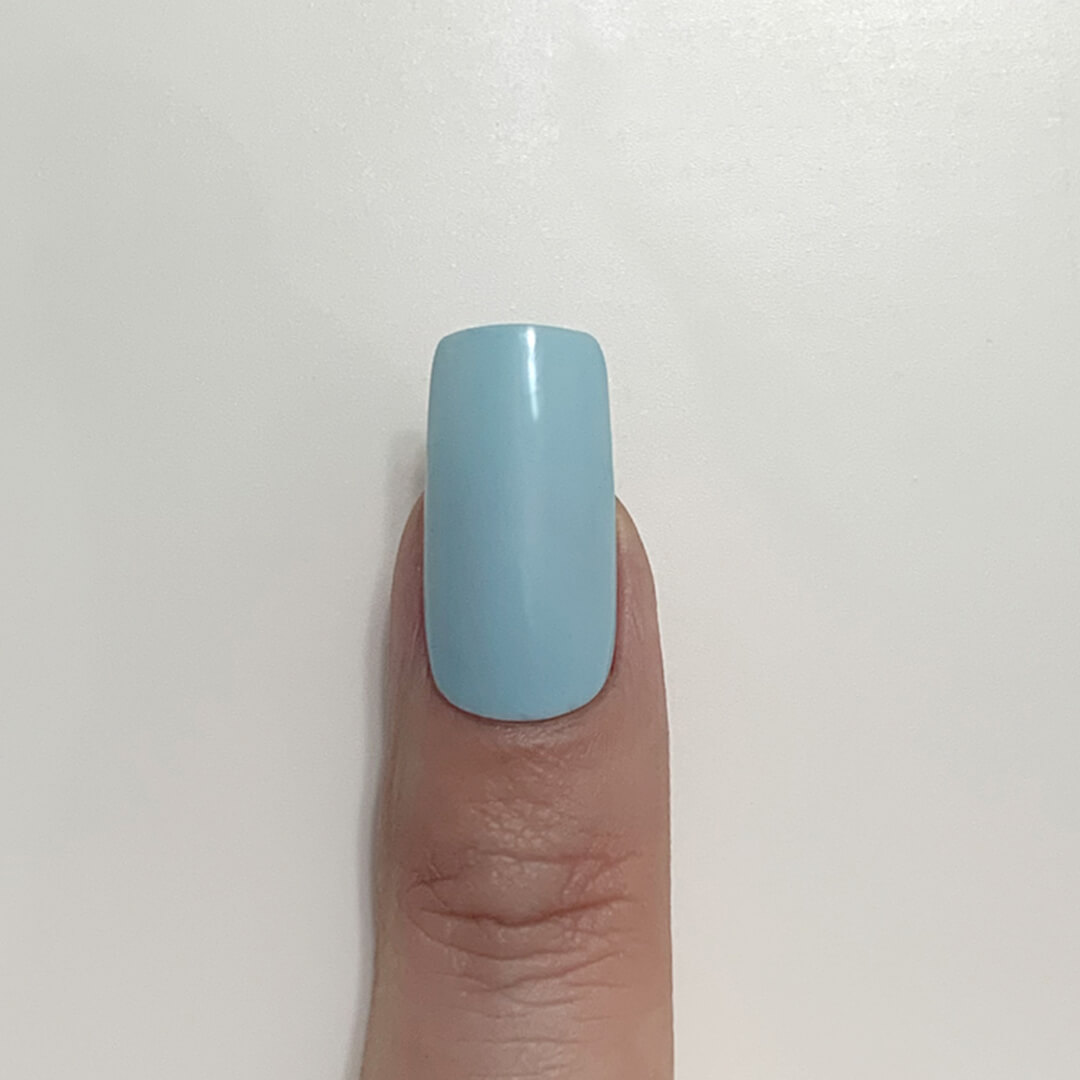 Photo by Bana Jarjour
What they are: "The squoval nail shape is in-between a square and oval," says Lim. "The tip is a soft square with rounded corners and the sides of the nail are tapered."
Who they're perfect for: These nails can work for anyone! The squoval shape is delicate while still super functional.